McDonald's partnered with rapper Travis Scott earlier this year. the "Travis Scott Meal" was so very successful even in some places McDonald'sran out of Quarter Pounder ingredients, this never happened when meatpacking plants shuttered earlier in the pandemic. Travis Scott's line of merchandise sold out quickly. Analysts appreciated the deal which helped McDonald's reach Gen Z customers.
Read: Index of "The Devil All The Time" full movie Cast, 2020…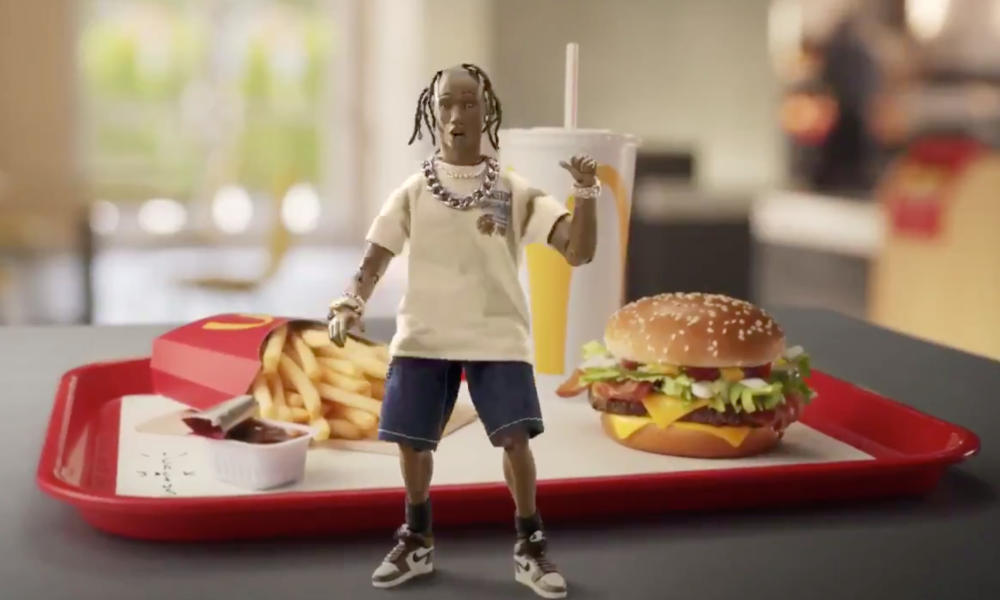 Maybe the most interesting of the new plan was that McDonald's didn't need to add a single item to the menu. The so-called "Travis Scott Meal" was a Quarter pounder with cheese, bacon, and lettuce, medium fries with BBQ sauce, and sprite all well-known existing menu items. Still, Travis Scott's name was enough to make the chain start running out of burgers. "His ability to kind of see where culture is going and have a hand in where culture is going is really unique," McDonald's chief marketing officer Morgan Flatley told Business Insider in September. "Then you couple that with his huge followership and his fans, social print, and… 3 billion streams. Travis Scott just has an incredible audience."
McDonald's partnership with celebrity creates a new way of marketing celebrity-inspired menu item, both at McDonald's and other chains. McDonald's also partnered with Balvin. McDonald's wanted to work with stars like Scott to attract young customers. According to Flately, the people who come under the age of 34 are more challenging for brands to reach because they look at things in different ways they are very reliant on social media they are reliant on their friends.